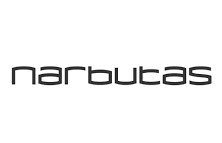 We are recruiting:
SENIOR IT SYSTEM DEVELOPER
BY JOINING US YOU WILL:  
Be responsible for integration of ERP, Preactor & other systems (T-SQL, SSIS, REST, SOAP, FlatFiles);
Develop additional Preactor system functionalities (C#);
Create data visualizations using PowerBi & SSRS;
Have a chance to implement your own technological ideas and grow as pro.
WE EXPECT YOU HAVE EXPERIENCE WITH:
MSSQL:
C# (winforms):
SSRS:
Using web services (REST, SOAP):
Reading UML component structure diagram.
WE APPRETIATE YOUR EXPERIENCE WITH:
• SSIS+
• LINQ & EF+
• SQL server dynamic query building-
WE OFFER:
Become part of one of the fastest growing office furniture companies in the world;
Personal growth;
Good work environment: cosy office, flexible workplace and work hours, remote work, company-values based organization culture;
Company benefits: salary increase matching your competence and skills, quarterly bonuses based on company results, health insurance, trainings, company events;

Salary (BRUTO): 4000-6000 Eur.
The Agreement of the Personal Data Processing
By applying, you agree that we and potential employers will process your personal data and your data will be stored in our database for three years in accordance with the Privacy Policy of Verslo Investicijos Personalui. The information you provide will be treated as confidential. You have the right to cancel your consent at any time, change or request deletion of your submitted data.