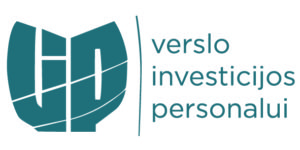 We are recruiting:
COMMUNITY MANAGER
Our client – "Tech Arts" is part of "Tech Zity" – an infrastructure of modern offices, co-working spaces, and the largest ICT start-up community in the Baltics.
Key responsibilities:
Build a welcoming and collaborative community environment amongst our members through events and building relationships between members. Making them feel part of the larger "Tech Zity" community;
Ensure that "Tech Arts" building is fully operational and processes are running efficiently;
Work closely with leading co-working manager to grow new membership base.
Your day-to-day tasks will include:
Community management:
Learn the names of members and guests with the goal of building relationships in order to facilitate the
sense that reflects Tech Zity brand essence and purpose;
Consistently celebrate members' successes and milestones through gifts and notes.
Answer any questions from members and guests related to the building including way-finding, policies and procedures, community etiquette, etc.
Building and event operations:
Leading projects & events that foster cooperation, co-creation and co-learning;
Greeting guests, sorting mail and packages, opening and closing the space, solving general
administrative tasks, making sure common areas are in good condition;
Track, audit, and organize keys collected and distributed;
Issuing bills at the end of the month;
Distribute all necessary info to promote the event including the creation and posting of weekly events and or individual event posters.
Growing membership base:
Drive growth and promotion of Tech Zity provided service offerings: responding to potential member
inquiries, showing around, sending and tracking follow-ups, completing sign-ups, and new member
onboarding;
Requirements:
 Networking and forming connections is your natural skill;
You react fast, solve problems proactively and creatively, multi-tasking is your lifestyle;
You have prior experience with client services, events/project management & customer support;
You are able to work independently and manage time effectively;
You're familiar with the startup ecosystem and want to be a part of it;
You speak and write Lithuanian and English (any additional language is a plus).
Company offer:
Very dynamic and always challenging environment;
Lots of independence to manage your time and activities;
Opportunity to grow and connect to currently 1000+ international entrepreneurs' community;
Monthly salary up to €900 after taxes (the probationary period), after – €1000 after taxes.
Send Your CV and cover letter by e-mail:
We will only inform the selected candidates.
The Agreement of the Personal Data Processing
By applying, you agree that we and potential employers will process your personal data and your data will be stored in our database for three years in accordance with the Privacy Policy of Verslo Investicijos Personalui. The information you provide will be treated as confidential. You have the right to cancel your consent at any time, change or request deletion of your submitted data.